A standard airconditioned room with one full bed with occupancy of two comes with private attached shared bathroom. And have 24/7 support facility. Also have features like wifi and dry cleaning, shared kitchen and baggage storage capacity. Also have a window to let the fresh air calm you.
Room facilities
Large bed
Dry cleaning
High speed WiFi
General paid gym
Air conditioning
24/7 support
Storage of luggage
Shared kitchen
Shower in the room
Hostel rules
Time of arrival is after 14-00. Time of departure is to 12-00
Does a settlement take place only at complete payment
Is there a settlement in PG only after the presence of passport
Stay Longer, Save More
It's simple: the longer you stay, the more you save!
Get 2 months Free for 1 year stay.
Get 20% Cashaback by referring your friends
Recommendation for you
Standard Twin Room Private Shared Bathroom
A standard two bed room with well furnished interior and a cozy room with a window for fresh air. And a attached for both to share.
Large bed

High speed WiFi

Air conditioning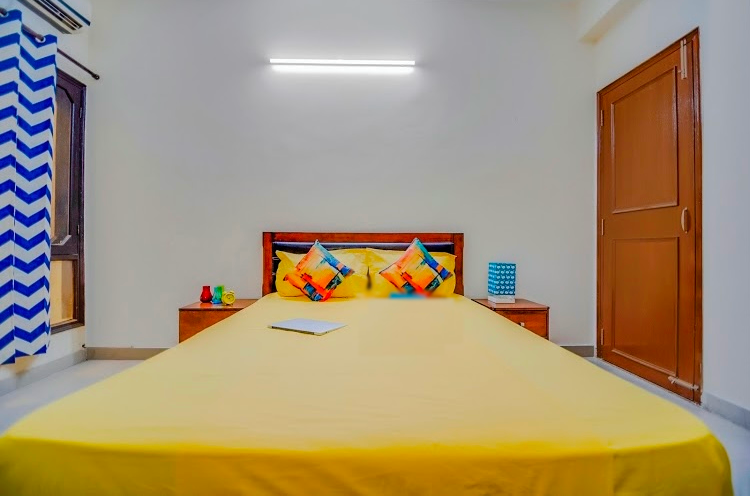 This is the perfect PG for a weekend getaway!
The room was wonderful and clean!
Stages of booking a room
Room reservation

Reservation is easy. Once you've found the perfect room, click "Reserve" and provide some background information - all within 5 minutes.

Filling in documents and payment

Fill your documents and make payment. We carefully look at your application and your profile to determine if you match our community. You may be asked follow-up questions or to provide more details about yourself.

Сheck in PG

Once your booking is confirmed, pack your bag and begin your next coliving journey!